© Cape May County
Firemen's Convention
Golf Tournament Committee
2000-2021
All Rights Reserved.


CAPE MAY COUNTY
STATE FIREMEN'S CONVENTION
THE 30th ANNUAL
RALPH J. PORCH
MEMORIAL
GOLF TOURNAMENT
was held
THURSDAY, SEPTEMBER 16, 2021 AT
CAPE MAY NATIONAL GOLF CLUB
Route 9 and Florence Ave., Erma NJ

sponsored by the
Cape May County Fire Chiefs Association
and the
Five Mile Beach Volunteer Firemen's Association
.
The annual tournament is held on the
Thursday prior to the New Jersey State Firemen's Convention.
.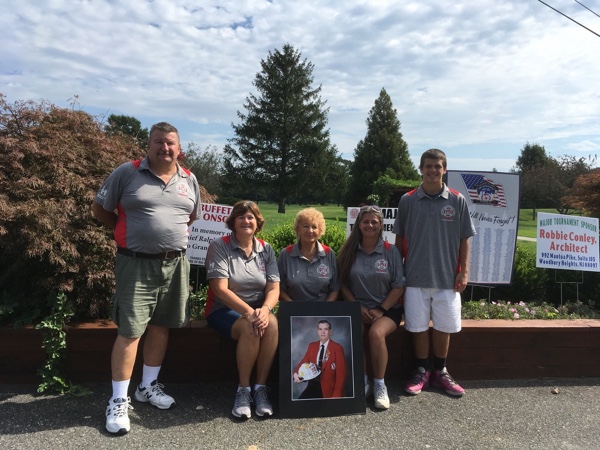 2021 WINNERS


1st Place

Trinity Code Inspections
Jason Dilworth, Dan Shustack,
Chuck McDonnell & Chuck Matthews


2nd Place

Marmora Fire Company
Jay Newman, Ray Blaker,
Kurt Austin & John Barlow


3rd Place

Sal Zampirri, Joe Baker,
Kevin Yecco & Mark Tomlin

Closest to Pin:

Bob Bender - 28" Hole #13
C.J. Scully - 18" Hole #6


Longest Drive:

Mike DiPietropolo

SPONSORSHIP OPPORTUNITIES
Information on How To Become a -
HOLE SPONSOR
SHARED HOLE SPONSOR, or even
a MAJOR TOURNAMENT SPONSOR

Click HERE!

2019 MAJOR TOURNAMENT SPONSORS
ROBBIE CONLEY ARCHITECT LLC
TRINITY CODE INSPECTIONS