© Cape May County
Firemen's Convention
Golf Tournament Committee
2000-2022
All Rights Reserved.


CAPE MAY COUNTY
FIRE CHIEFS' ASSOCIATION
RALPH J. PORCH
MEMORIAL
GOLF TOURNAMENT
THURSDAY, SEPTEMBER 15, 2022 AT
CAPE MAY NATIONAL GOLF CLUB
Route 9 and Florence Ave., Cape May, NJ

sponsored by the
Cape May County Fire Chiefs' Association

.
The annual tournament is held on the
Thursday prior to the New Jersey State Firemen's Convention.
.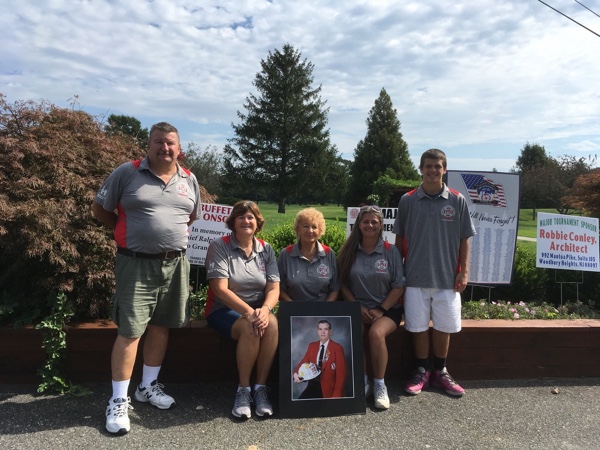 2021 WINNERS


1st Place

Trinity Code Inspections
Jason Dilworth, Dan Shustack,
Chuck McDonnell & Chuck Matthews


2nd Place

Marmora Fire Company
Jay Newman, Ray Blaker,
Kurt Austin & John Barlow


3rd Place

Sal Zampirri, Joe Baker,
Kevin Yecco & Mark Tomlin

Closest to Pin:

Bob Bender - 28" Hole #13
C.J. Scully - 18" Hole #6


Longest Drive:

Mike DiPietropolo

SPONSORSHIP OPPORTUNITIES
Information on How To Become a -
HOLE SPONSOR
SHARED HOLE SPONSOR, or even
a MAJOR TOURNAMENT SPONSOR

Click HERE!

2019 MAJOR TOURNAMENT SPONSORS
ROBBIE CONLEY ARCHITECT LLC
TRINITY CODE INSPECTIONS