© Cape May County
Firemen's Convention
Golf Tournament Committee
2000-2018
All Rights Reserved.


CAPE MAY COUNTY
FIREMEN'S CONVENTION
28th ANNUAL 2018
RALPH J. PORCH
MEMORIAL
GOLF TOURNAMENT
sponsored by the
Cape May County Fire Chiefs Association
and the
Five Mile Beach Volunteer Firemen's Association
.
The annual tournament is held on the
Thursday prior to the New Jersey State Firemen's Convention.
.
THE 2018 TOURNAMENT WAS HELD ON
THURSDAY, SEPTEMBER 13, 2018
AT AVALON GOLF AND COUNTRY CLUB.
Next Year's Tournament will be held on Thursday, Sept. 12, 2019.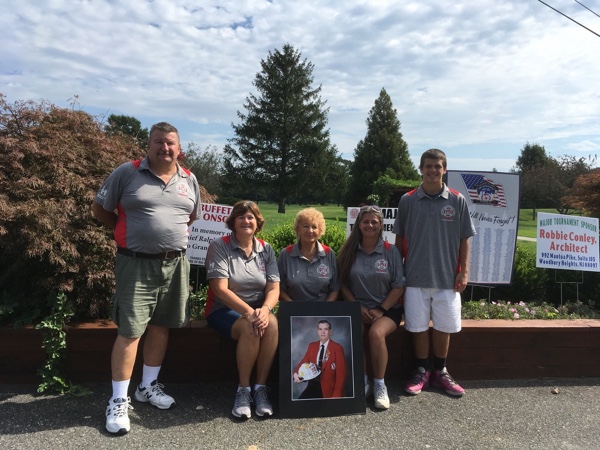 SPONSORSHIP OPPORTUNITIES
Information on How To Become a -
HOLE SPONSOR
SHARED HOLE SPONSOR, or even
a MAJOR TOURNAMENT SPONSOR

Click HERE!

2018 MAJOR TOURNAMENT SPONSORS
TRINITY CODE INSPECTIONS
ROBBIE CONLEY ARCHITECT LLC
ATLANTIC ELECTRIC